Location
Rockland County, NY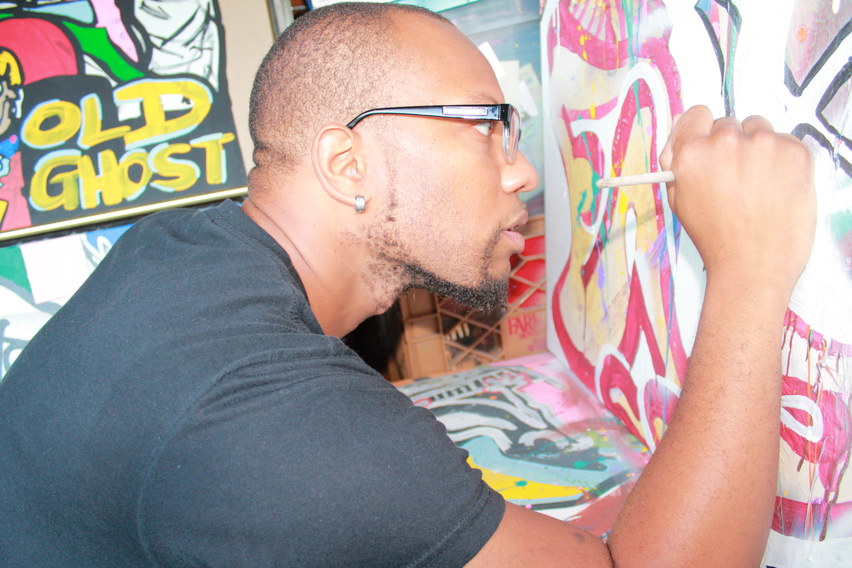 photo credit: Laura Tarikyan

About Justin Smith
I was born and raised in Rockland County, NY. I am an artist, writer, actor, and musician.

Artist Statement:
My work is a metaphysical exploration utilizing the full spectrum of the human condition. Through colors, figures, and shapes I am able to express feelings within myself that simply cannot be translated otherwise. These raw emotions are applied to canvas with improvisational flair like the Abstract Expressionists, and be-bop jazz musicians whom I greatly admire. The gestural renderings are then layered and edited until the hidden images are revealed, and the deeper meanings come bubbling to the surface. Often times these "revelations" come to life with unpredictable results, and what I'm left with seldom resembles my original thought process.

I make art because my creative self is never content. It always has something to say, always has a story to tell, an anecdote to pass on, or a new hand-woven quilt pattern to proudly display. I create because it is a rush of joy and necessity flowing intermittently out of the same faucet.

Exhibitions:
2017-2018- Patron of the Arts exhibition at the Union Arts Center in Sparkill, NY (Group) 11/17-1/18
2017- Solo art exhibition titled "Metaphysical Translation" at The Union Arts Center in Sparkill, NY (Solo) 7/29-9/17

2017- Art exhibition for the Black History Month Celebration at Finch Studios in Nyack, NY (Solo)
2016- P&B Art Show at the M1-5 Lounge, New York City (Group)
2016- Art display for the Theatrical Production of "A Time To Kill" at the Elmwood Playhouse in Nyack, NY (Commission)
2016- P&B Art Show at Space Ibiza, New York City (Group)
2015- P&B Art Show at Space Ibiza, New York City (Group)

2015- P&B Art Show at the M1-5 Lounge, New York City (Group)
2014- A Night of Jazz and Art at The Empire Hotel, New York City (Group)